Your Guide to Taking a Ballpark Roadtrip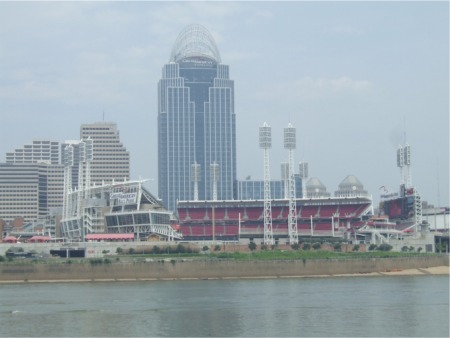 So you want to go on a vacation, but not a normal family vacation, but on a road trip to check out ballparks across the country. Oh the fun of seeing different cities, what they have to offer and seeing America's pastime being played. What is involved in planning a roadtrip to baseball cities? There are several factors that go into planning a roadtrip whether it be to one ballpark, five ballparks or to see all 30 ballparks. We are here to help you plan a roadtrip so you can see some great baseball and ballparks while traveling safe and making it back home.
Planning
The first step in any trip is planning. Usually it is best to plan ahead, at least three months in advance. If you plan late, you may have a hard time finding baseball tickets or being able to get hotel reservations. The main key is determining what teams and cities you want to visit. When planning multiple ballpark visits on one trip, schedules of all the teams you plan to visit is needed so you can determine possible dates for a trip. Sometimes, because of the location of cities and where you want to visit, there may be one time during the whole season that you could actually see a certain number of ballparks during a certain time period (Ex: five ballparks in seven days). It is also important to keep in mind that cities with two teams (New York, Chicago, San Francisco/Oakland, Los Angeles), oftentimes, when one team is at home, the other is on the road.
Budgeting
The second step in a roadtrip is budgeting. You need to figure out approximately how much money you are willing to spend for a trip. Some people like to budget for months or years for a long roadtrip or just decide to go on the spur of the moment. Today it isn't cheap to go on a roadtrip. Of course there are going to be expenses for tickets and hotel reservations. But you also need to keep in account the many other expenses that usually come along with a roadtrip. They include costs for anything from food to gas to souvenirs and any other general expenses. The key to any roadtrip is not to spend to much money in one spot. You do not want to spend all your money set aside for a trip during your first stop in a city. This will make the rest of your trip miserable as you probably will not get to see or buy things that you would have been able to. Plan your budget out over your trip and set aside a certain amount of money for each day of it.
Tickets
After you have your budget planned out you begin to think about how much you can or are willing to spend for seats at a ballgame. Of course seeing baseball games and ballparks is the main purpose of any ballpark roadtrip, so getting tickets is the main key to any trip. Sometimes getting tickets to a game can either be very easy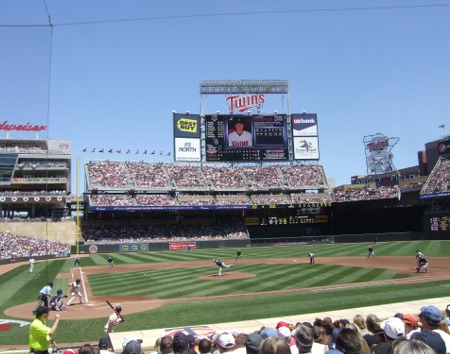 or very hard. If you are planning to go to a high profile game of a very good team or want the best seats possible and want to pay face value for the tickets, it is best to keep track when teams begin to sell tickets in February/March so you can get what you are looking for. As the day draws closer to the game you plan to see obtaining tickets may get more difficult. Fans can always turn to scalpers or ticket brokers for tickets.
People have different preferences on where they like to sit to see a game. All teams today offer numerous different ticket options when it comes to prices. You can sit in luxury in seats that have waiters who will bring you food/drinks or you can sit in the upper deck and get a great view of the entire ballpark. Either way you are sure to see a great game. For the most part if you want to walk around and see the ballpark from different sections you can. However, different ballparks/teams have different restrictions on what sections fans have access to. Unless you have tickets for a luxury/club level of seating, you usually will not be able to access that section. In some ballparks, if you do not have tickets for the lower section of seating you will not be able to access it. For example, at US Cellular Field in Chicago fans with tickets in the upper deck cannot get access to the lower deck. At Dodger Stadium in Los Angeles, fans must enter through their designated entrance section and cannot move through out each level of the stadium. Always remember that some sections are restricted for different reasons. Early planning will usually pay off in getting the best seats possible.
Hotels
Unless you are traveling in a RV, going to sleep in your vehicle or have friends/relatives to stay with, you will to have to make hotel reservations. As with tickets, it is best to plan early. You definitely want to have a place to sleep at night. Your budget will usually dictate what type of hotel you are looking for. Hotels located in the downtown area of a city or near a ballpark will be the most expensive. If you look for hotels that are 10 to 15 minutes away from the ballpark you are visiting you will usually see a big difference in the price. You always want a clean and safe hotel to stay at, but remember that just because one cost more per night does not mean that it is safer or cleaner. Do research of possible hotels that you are considering staying at in a city online, and oftentimes you can find reviews of others who have stayed at them. You also want to make reservations as early as possible. Hotels usually book fast so you want to make reservations at least two months in advance to ensure that you have a place to stay.
Directions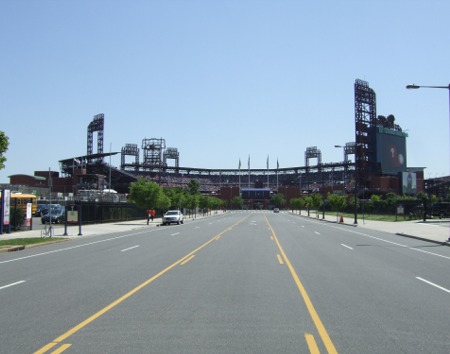 Okay, so you're probably going to a city for the first time. So how do you get there and get around the city? You need good directions and maps. Depending on how good you are with navigating, it is best to start putting together your directions to and from each destination point a couple of weeks before your trip. You want to be somewhat familiar with what highways and roads you will be traveling on. Online sites such as mapquest.com usually provide accurate directions. You want to have your trip all mapped out before you hit the road because you do not want to end up in a part of a city that you do not want to be. Valuable time can be lost due to poor planning. Good map books can usually be found at local retail stores. If you want large individual state road maps, you can usually contact the Department of Transportation for each state and they will send you one. You can usually get a large blown up map of downtown areas from the tourism bureau of the city you are planning to visit by contacting them. When planning your drive a rough estimate of how long it is going to take to get between each destination is key. Mapquest.com tends to provide accurate travel times between destinations. You always want to keep in mind this will vary by your driving speed and things like construction, car accidents and rush hour traffic. It's always a good idea to give yourself a buffer when traveling so you will have plenty of time in case you come across something along the road. Keep in mind that when you are in and around a very large city especially during rush hour, it can take long amounts of time. Sometimes it is best that once you arrive in a city to use public transportation, as you can usually get to your destination quicker.
Links:
Directions
,
Mapquest.com
Parking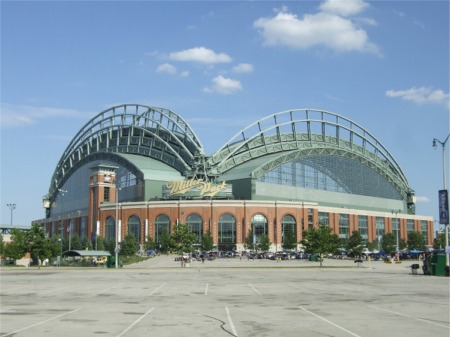 Parking is something a lot of people tend to overlook. You usually tend to think that parking is free no matter where you go. Think again! In most cities you will pay to park no matter where you go or stay. Even at most hotels that are in the downtown area of a city you will have to pay to park. Furthermore, when going to the ballpark, you can plan on paying to park there too. Sometimes it can be very expensive to park. Usually it is the most expensive to park right next to the stadium. However, with most ballparks that are near the downtown area, you can park several blocks away for a lot less and walk to the ballpark. Some ballparks are located away from the downtown area and the teams control the parking, (Ex: Kauffman Stadium in Kansas City). Therefore there are less choices when it comes to parking. In some cities it is best to use public transportation to get to the ballpark (Ex: Wrigley Field in Chicago). It can also save you time and money by using public transportation.
Links:
Parking
,
Mapquest.com
Miscellaneous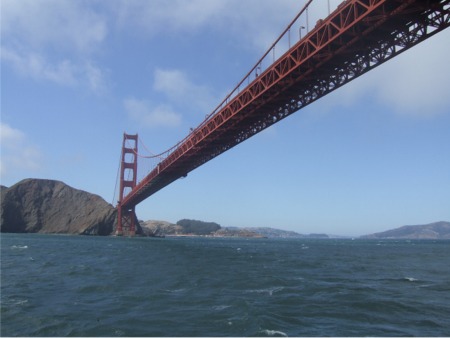 The main thing about any trip is to have lots of fun. While visiting any city to check out ballgames you are also going to want to check out the attractions in the city. There are many websites that provide information on places that tourists should see when visiting. Be sure to buy merchandise/souvenirs while on your trip. You probably will want something to remember your trip. Every baseball team has a merchandise shop at the ballpark or you can find something in the downtown area for a souvenir. Food is another issue when going on a roadtrip, especially a longer one. You have to eat, but it can be sometimes get very expensive. If you are trying to save some money in this area, but still want to taste the food of each city, there are a couple of things you can do. First, most hotels offer a free continental breakfast. So here you can have a free breakfast. For the rest of the day if need, eat one meal at a fast food restaurant, and another at a local restaurant. One of the best parts of any trip is tasting the food that a city is known for (Kansas City Ribs, Chicago Deep Dish Pizza, Milwaukee's Bratwursts). Food is definitely one thing you may remember about a roadtrip. Finally, be prepared for any emergency that may happen during your trip. Its always best to have a cell phone so in case anything happens while driving or anywhere you can get help.
---
Additional Information/Links
In the summer of 2003, Ken Schlapp went to all 30 ballparks in 49 days. He documented his trip and you can read some of his articles on this great roadtrip here: Field Trip of Dreams