Around the Major Leagues in 49 Days
By Ken Schlapp
"Back in 2003, when I took an incredible journey across the country to see a game at every stadium and every baseball museum I knew existed, I had the fortune of sharing my stories on Ballparksofbaseball.com as I was going along. Unfortunately, some mishaps in life caused me to halt my writing, but a recent trip to see a game at every stadium in Japan, got me inspired to pick up my pen (or keyboard) again. During the process of collecting all my photos from the 2003 trip to print 5 100-page albums, I got the bug to start writing again. Thankfully, I was able to contact my friend Matt Angle here at balparksofbaseball.com to pick up where I left off almost 9 years ago. I've been to all of the new stadiums since 2003 and even was one of the 115,000 people to attend the exhibition game between the Dodgers and Red Sox in 2008 at the Los Angeles Coliseum, so I plan to write until I have nothing more to say (good luck with that!), so I hope this is enjoyable for all." - Ken Schlapp, 1/24/2012 (Post 2003 Stadiums)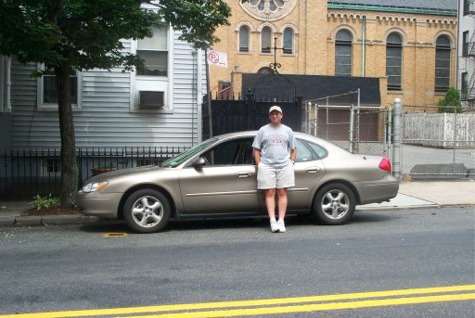 Come summer, baseball takes over many lives, including mine. What better way to enjoy the summer than by traveling to see baseball games at all 31 Major League ballparks, from Miami to Seattle? Yes, 31, not 30—this year you have to throw San Juan, Puerto Rico, into the mix; it's the Montreal Expos' second home in 2003.
One of the great things about baseball is that, though the rules are the same in every stadium, the playing fields differ. In the three other major spectator sports in the U.S. (hockey, basketball and football), the size and shape of the playing field are exactly the same at every venue, but in baseball you have uniqueness. To name a few examples:
The 40-foot-high Green Monster in Fenway Park's left field
The ivy covering the outfield walls of Wrigley Field
The hill in center field at Houston's Minute Maid Park
The thin, hitter-friendly air at high-elevation Coors' Field
The planes flying over Shea Stadium
The short home run porches down the lines at Yankee Stadium
Watching baseball has been my main hobby since I first stepped foot into Shea as a seven-year-old boy in the summer of 1976 and saw Dave Kingman win the game for the Mets with a three-run homer. I have since gone to games by myself, with friends and strangers and have even arranged my business trips around baseball schedules, but my ultimate dream has been to see every stadium in one trip.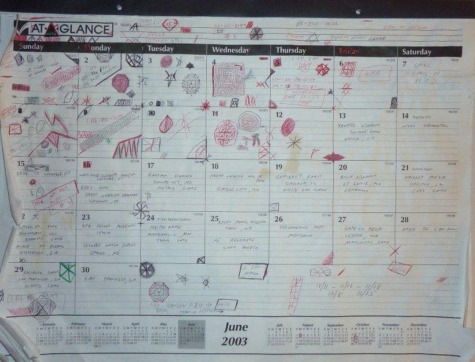 Making a trip like this happen does, however, take a lot of work. How I did it may save you some time, if you share my dream and would also like to live it.
My first step was to organize a spreadsheet into six geographic groups—east (seven teams), southeast (three teams), central (10 teams), south central (three teams), west (seven teams) and Puerto Rico (just those Expos)—and type in each team's schedule. The goal was to try and see as many teams in each group in as few days as possible.
Then I studied a map of the US to determine travel times between cities, because I was not only at the mercy of schedules, but also of distances. This meant that I would travel to Kansas City, Chicago, St. Louis and back to Chicago (as the schedule allowed) over a four-day period, with extra days in some cities because there is no game in the region that day.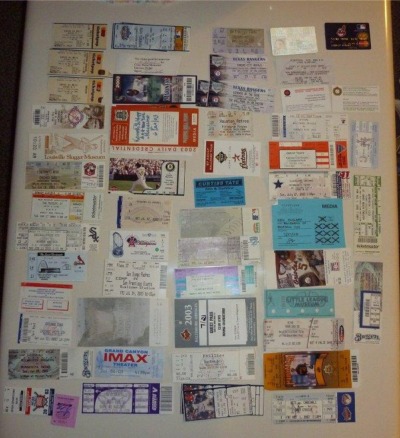 To encounter as few rainouts as possible, I arranged the trip in the summer, from June 14 through August 1. I felt that it might be either too cold or rainy in April and September. (Please see my entire itinerary at the end of this story.)
Most people simply don't have the freedom to see every stadium in one trip. Therefore, you may want to plan a series of regional trips, breaking cities into the following groups:
West Coast: San Francisco, Oakland, Los Angeles, Anaheim, San Diego, and Phoenix (include Seattle and/or Denver if you're adventurous)
East Coast: Baltimore, Philadelphia, Pittsburgh, New York, Boston, Toronto, and Montreal
Midwest: Minneapolis, Milwaukee, Chicago, St Louis, Kansas City, Cincinnati, Cleveland, and Detroit
South: Arlington, Houston, Miami, Tampa, and Atlanta
I relied on Professor Pathfinder's Baseball Travel Map, which maps the location of every baseball stadium and baseball museum in North America (including Major, Minor, Mexican and Independent leagues!). The best map for baseball nuts, it can be found at www.baseballmaps.com. Professor Pathfinder inspired me to include museums. Therefore, I am making stops at various museums, such as:
Since I also play vintage base ball according to 1864 rules for the Gotham Base Ball Club of New York (www.1864gothams.com), I have done my share of research on baseball history. I have come across information on many now-abandoned ballparks, and will visit as many of those sites as possible. Some, such as the Houston Astrodome and Candlestick Park in San Francisco, are obvious because they are still being used for football, but finding the wall that still exists from Washington Park where the Dodgers played in Brooklyn before Ebbets Field is a little more interesting. The wall is now part of a Con Edison plant off Third Avenue and Fourth Street.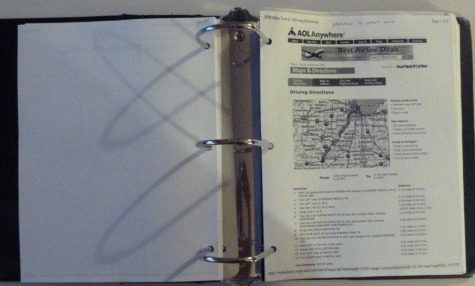 Although I arranged this trip around baseball, I didn't want to miss other great things in this country. During my long drive from Minneapolis to Seattle, I plan to see Mount Rushmore and Yellowstone National Park. I am also stopping to see the Hoover Dam, the St. Louis Arch and family in Chicago and Tampa.
Where to stay in the towns where you don't have a friend or relative willing to offer you a bed? Most people would choose by price or nearness to the stadium. You may want to contact a hotel chain to help with arranging lodgings in multiple cities during your trip. Wyndham Hotels & Resorts (800/WYN-DHAM; www.wyndham.com) were extremely supportive of my venture. They offered me complimentary lodging near Miami at The Wyndham Bonaventure Resort & Spa (954/349-5521) and are working with me on other arrangements.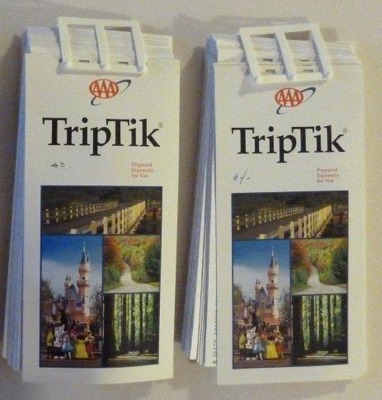 To complete the last piece of the puzzle, I went to the AAA branch office in Jamaica for directions from city to city. Thanks to Errol Myrick, who spent a full day mapping out my TripTik routings, and Hildy Ismail, I have all the maps and tips that I need to make my dream trip happen!
Now I can't wait! There's something about seeing a baseball game in person that turns any adult into a little kid. The smell of the grass (providing, of course, that the stadium has grass!) and the crack of bat on ball bring back all those childhood memories of rushing to the park after school to play baseball on an open field, dreaming about making it to the big leagues. Most of us never make it all the way to The Show as players, but fortunately, they do sell tickets. Play ball!
Itinerary of a Dream:
April 12-13, 2003 Hiram Bithorn Stadium (Expos) San Juan, Puerto Rico
June 14, 2003 Yankee Stadium (Yankees) Bronx, NY
June 15, 2003 Travel Queens, NY - Louisville, KY
June 16, 2003 Louisville Slugger Museum Louisville, KY
June 16, 2003 Great American Ballpark (Reds) Cincinnati, OH
June 17, 2003 Kauffman Stadium (Royals) Kansas City, MO
June 18, 2003 Negro League Hall of Fame Kansas City, MO
June 19, 2003 US Cellular Field (White Sox) Chicago, IL
June 20, 2003 Busch Stadium (Cardinals) St Louis, MO
June 21, 2003 Wrigley Field (Cubs) Chicago, IL
June 22, 2003 Miller Park (Brewers) Milwaukee, WI
June 23, 2003 Rosenblatt Stadium (College WS) Omaha, NE
June 23, 2003 Bob Feller Museum Van Meter, IA
June 23, 2003 Field of Dreams Dyersville, IA
June 24, 2003 Metrodome (Twins) Minneapolis, MN
June 25, 2003 Roger Maris Museum Fargo, ND
June 25, 2003 Mount Rushmore Mt Rushmore, SD
June 26, 2003 Yellowstone Park Wyoming/Montana
June 27, 2003 Safeco Field (Mariners) Seattle, WA
June 28, 2003 Travel Seattle, WA - San Francisco, CA
June 29, 2003 Pac Bell Park (Giants/AT&T Park) San Francisco, CA
June 30, 2003 Relax & Candlestick Park San Francisco, CA
July 1, 2003 Network Associates Stadium (A's/Oakland Coliseum) Oakland, CA
July 2, 2003 Dodger Stadium (Dodgers) Los Angeles, CA
July 3, 2003 Edison Field (Angels/Angel Stadium) Anaheim, CA
July 4, 2003 Qualcomm Stadium (Padres) San Diego, CA
July 5, 2003 Hoover Dam Las Vegas, NV
July 6, 2003 Grand Canyon Arizona
July 7, 2003 Bank One Ballpark (Diamondbacks/Chase Field) Phoenix, AZ
July 8, 2003 Four Corners AZ/NM/UT/CO
July 9, 2003 Coors Field (Rockies) Denver, CO
July 10, 2003 Travel Denver, CO - Arlington, TX
July 11, 2003 Ballpark at Arlington (Rangers) Arlington, TX
July 12, 2003 Minute Maid Park (Astros) Houston, TX
July 13, 2003 Nolan Ryan Museum Alvin, TX
July 14, 2003 Amateur Softball Museum Oklahoma City, OK
July 15, 2003 Jim Thorpe House Yale, OK
July 15, 2003 Mickey Mantle Museum Commerce, OK
July 16, 2003 Mississippi Sports Museum (Dizzy Dean) Jackson, MS
July 17, 2003 Ted Williams Hitters Museum Hernando, FL
July 17, 2003 Tropicana Field (Devil Rays) Tampa, FL
July 18, 2003 Pro Player Stadium (Marlins) Miami, FL
July 19, 2003 Travel Miami, FL - Atlanta, GA
July 20, 2003 Turner Field (Braves) Atlanta, GA
July 20, 2003 Ty Cobb Museum Royston, GA
July 21, 2003 RFK Stadium (formerly Senetors) Washington, DC
July 21, 2003 Babe Ruth Museum Baltimore, MD
July 21, 2003 Orioles Park at Camden Yards (Orioles) Baltimore, MD
July 22, 2003 Veterans Stadium (Phillies) Philadelphia, PA
July 22, 2003 Yogi Berra Museum Little Falls, NJ
July 23, 2003 Fenway Park (Red Sox) Boston, MA
July 24, 2003 Olympic Stadium (Expos) Montreal, Quebec
July 25, 2003 Skydome (Blue Jays/Rogers Centre) Toronto, Ontario
July 26, 2003 Canadian Baseball Hall of Fame St Mary, Ontario
July 26, 2003 Comerica Park (Tigers) Detroit, MI
July 27, 2003 Jacobs Field (Indians/Progressive Field) Cleveland, OH
July 28, 2003 Hall Of Fame Cooperstown, NY
July 29, 2003 Little League Baseball World Series Williamsport, PA
July 30, 2003 PNC Park (Pirates) Pittsburgh, PA
July 31, 2003 Travel Pittsburgh, PA - Queens, NY
August 1, 2003 Shea Stadium (Mets) Queens, NY
August 16, 2000: County Stadium, Milwaukee, WI
February 2004: Nolan Ryan Museum Alvin, TX
April 3, 2004: Citizens Bank Park Philadelphia, PA
May 1, 2004: Petco Park San Diego, CA
April 1, 2005: RFK Stadium Washington, DC
July 2, 2006: Busch Stadium St. Louis, MO
September 29, 2007: Old Stadiums New York, NY - Polo Grounds
September 29, 2007: Old Stadiums New York, NY - Hilltop Park
September 29, 2007: Old Stadiums New York, NY - Old Parks of Ridgewood and Maspeth
September 29, 2007: Old Stadiums New York, NY - Ebbets Field
September 29, 2007: Old Stadiums New York, NY - Keyspan Park (MCU)
September 29, 2007: Old Stadiums New York, NY - Washington Park
March 29, 2008: Los Angeles Coliseum Los Angeles, CA
September 28, 2008: Last Game at Shea Stadium Queens, NY
March 29, 2009: Citi Field Queens, NY
June 7, 2009: Yankee Stadium Bronx, NY
July 13, 2009: Yogi Berra Stadium & Museum Montclair, NJ
May 22, 2010: Target Field Minneapolis, MN
July 1, 2010: Nationals Park Washington, DC
April 26, 2012: Citi Field Revisited
September 19, 2012: Marlins Park, Miami, FL