Ballpark News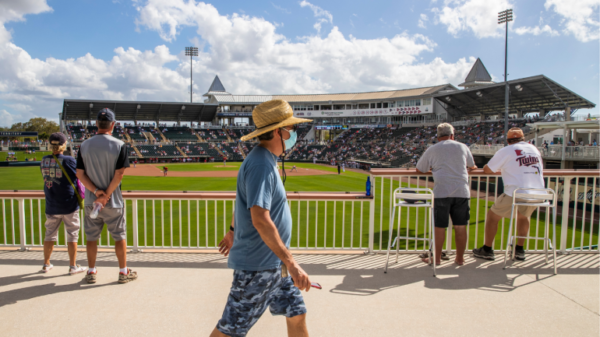 Spring training camps opened last month and Cactus League and Grapefruit League play has officially begun. The 2021 Major League Baseball regular-season opener is scheduled for April 1.
Did you Know?
Prior to the construction of Jack Murphy/Qualcomm Stadium, San Diego considered building a floating stadium in Mission Bay where the grandstands would float into place for either baseball or football. The plan was scrapped due to being too expensive.
Ballpark Videos
Demolition of Qualcomm Stadium, former home of the San Diego Padres, in late January 2021.